The People's Online Petition & Discussion Portal standardizes its business procedures for civil petition service, civil proposal service and policy discussion in order to enhance the efficiency of administrative processes and better satisfy citizens.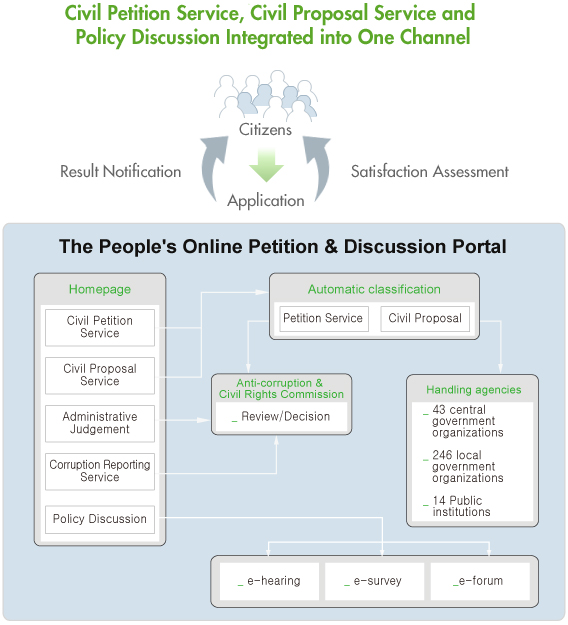 When citizens file civil petitions (or proposals) with the People's Online Petition & Discussion Portal, the civil petition services (or proposals) will be automatically designated to the suitable government agencies. This removes potential inconveniences of visiting government agencies in person.

Civil petitions (or proposals) filed with inappropriate agencies are transferred to the relevant agencies online in real-time. Civil petition services involving several government agencies are jointly dealt with in real-time.

Civil proposal services are well-reflected in government policies and unreasonable systems are improved. In civil petition services, advancing opinions about systemic reform are filed as civil proposal services in order to review the relevant systems.

Citizens can propose an agenda and engage in discussion with the government. The government is open to public comments when making policies by holding internet forums, hearings and surveys.